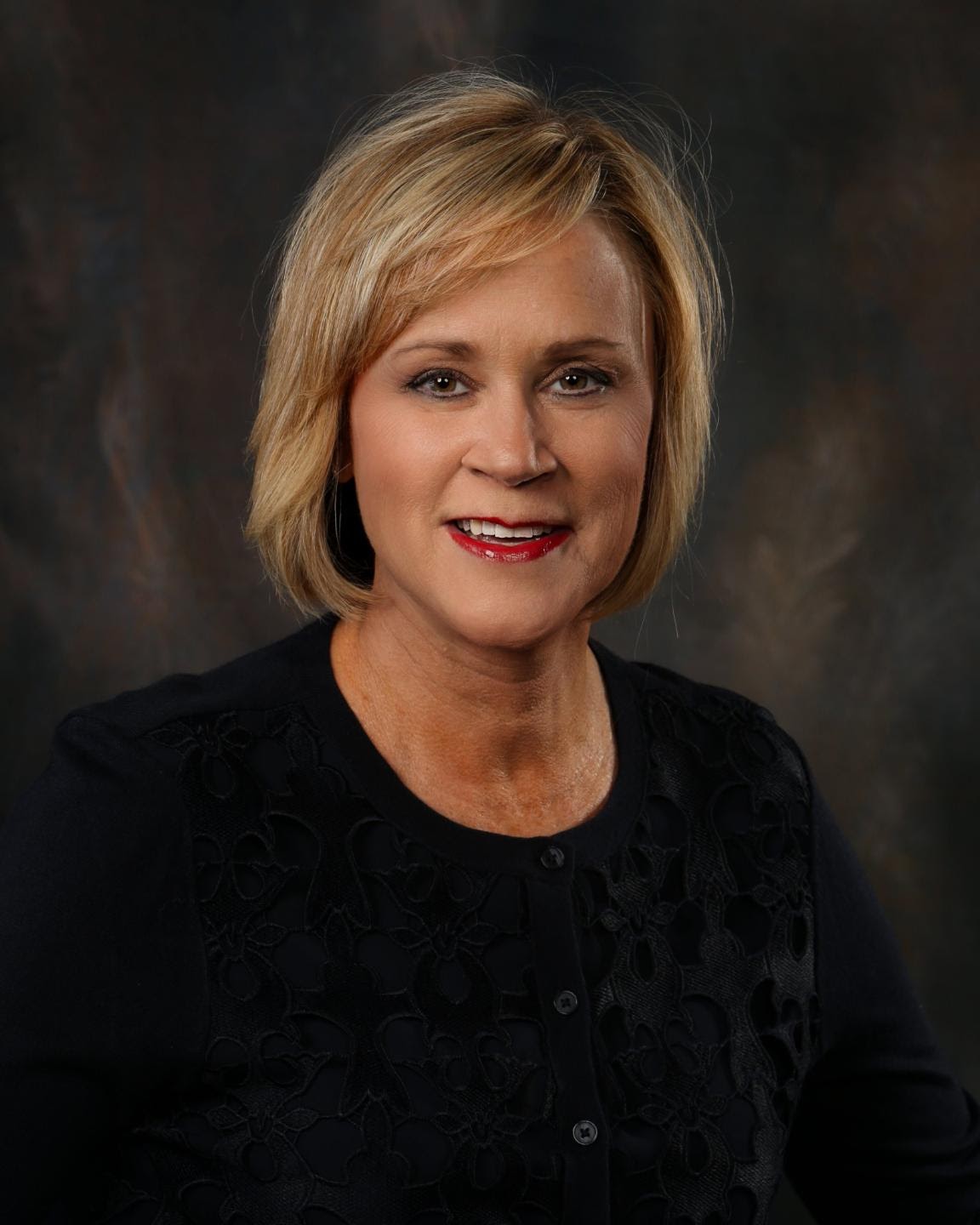 Tiffany Rogers
President
Ms. Tiffany Rogers is the Executive Director of Henderson State University, Hot Springs Academic Initiatives. She has served in this position since July '17.
Rogers is a native of Stuttgart, AR, where she served as Director of Development and Continuing Education for 20 years with Phillips Community College of the University of Arkansas.
Rogers served in the Arkansas State House of Representatives from 2009-2012 representing Arkansas and Prairie Counties.
Rogers has a Bachelor of Science in Education and a Master of Education from the University of Arkansas-Fayetteville.
As Executive Director of HSU-HS, Ms. Rogers is responsible for managing the day to day operations of HSU HS, managing budget, and the coordination of all programming and course offerings. Rogers works collaboratively with the President and Provost of HSU identifying educational opportunities. Ms. Rogers is also responsible for community outreach and assists with development in the Garland County area. Read More >>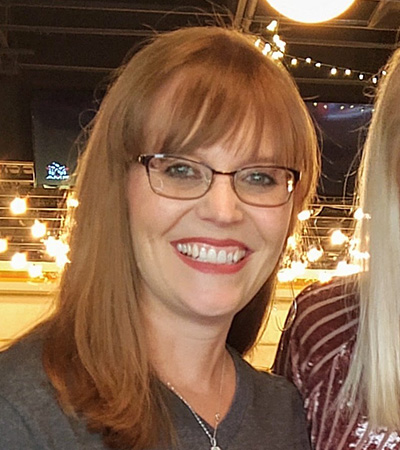 Susan Adamson-Ray
Vice President
Susan Adamson-Ray is the mother of Asher Brooklyn Ray and a native of Stuttgart, AR. She is a graduate of the University of Arkansas with a Bachelor of Art in Graphic Design and a Master of Art in Drawing and Photography. Susan served as Director of Design at Kinder-Harris, Inc. until its acquisition by Paragon Picture Gallery in Albertville, AL in 2010. She continues to design wall decor for Paragon as well as own her own Art and Custom Jewelry Studio, Pinky and Bitz Art Studio.
Susan enjoys spending time on the lake and traveling. She currently resides in Little Rock, Arkansas with her husband Justin and their one eyed cat, Jazzy.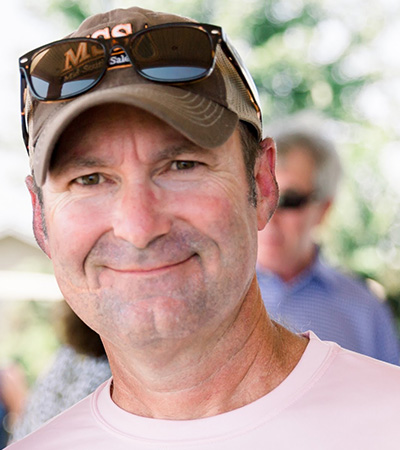 Justin Ray
Communications
Justin is a native of Stuttgart, AR. He is married to Susan Adamson-Ray and they live in Little Rock, AR. He is a graduate of the University of Arkansas at Little Rock with a Bachelor's degree in Communication. He has a Graduate degree from Webster's University, St. Louis, MO in Management and Leadership. Justin is a retired Major, U.S. Army Signal officer that served in numerous assignments and overseas deployments in his 22 years in the Armed Forces. He is a graduate of the Arkansas Military Academy. Justin currently works as a Manager of Business Transformation in Network Engineering for Verizon Wireless where he has 26 years of service in telecom. Justin is an avid reader and cyclist who enjoys exploring the trails and roads of Arkansas.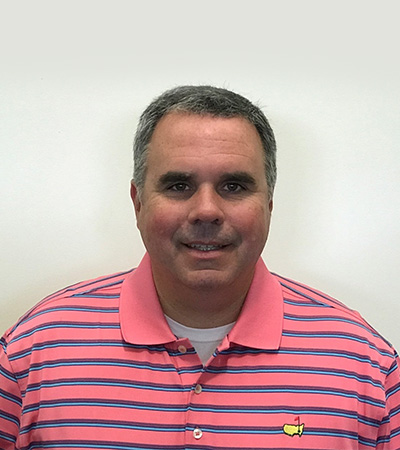 Craig Matthews
Treasurer
Craig has been on the board since its inception in 2019 where he currently serves as Treasurer. He is a graduate of the University of Arkansas – Fayetteville where he met his wife Sara. They have one son – Hunter, and had the privilege of being co-godparents of Asher Ray.
After graduation, Craig began his 25 year career with Alltel Communications (now Verizon) in Little Rock. After many job moves in Arkansas, West Virginia, and South Carolina, they moved back to Arkansas in 2004 where he and Justin Ray still work together. Upon their son's high school graduation, they moved permanently to Hot Springs in 2017.
Craig enjoys spending time with friends and family – especially anchored down in a cove somewhere on Lake Hamilton. He also loves to travel, hunt, play golf, and ride the trails of the beautiful state of Arkansas.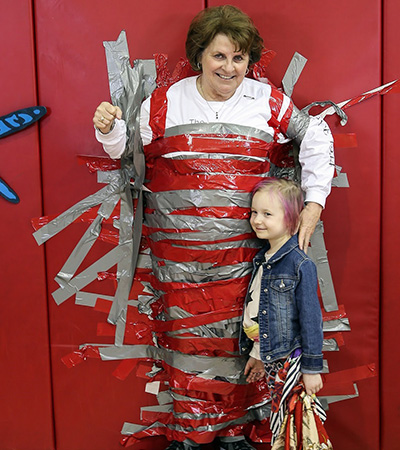 Sharon Morgan
Member at Large
Ms. Sharon Morgan served different arenas of education for 42 years, the most recent stint serving as Head of The Anthony, Little Rock since 2005.
Sharon is a native from Star City, AR. She received her Bachelors' of Science degree in 1975 from the University of Arkansas at Monticello, and her MSE in Educational Administration at the University of Arkansas at Fayetteville.
Being involved in the athletic arena and coaching has been life-long from the beginning of Sharon's career in education. She has been involved with coaching basketball from elementary to Division I, organizing clinics and camps, individual instruction, assisting in practices, organizing basketball leagues, and head coaching of boys and girls.
As girls' basketball coach at White Hall High School, she organized the first girls' team after years long lay-off from competition. After 16 years at White Hall Sharon was hired as the Women's Basketball Head Coach at Ouachita Baptist University. She was Coach and instructor for three years at OBU.
Division I basketball was next step for Sharon at the University of Texas at Austin. She served as Assistant to the Director, Assistant Basketball Coach under Hall of Fame Coach Jody Conradt. After four years at Texas, an opportunity to join the professional ranks came in 1998 when Sharon joined the ABL, American Basketball League, in Nashville, Tennessee as Director of Operations of the Nashville Noise women's professional team.
Sharon returned to Arkansas to begin what would end as a 20-year involvement and service to The Anthony School in Little Rock. At TAS some of her responsibilities as Head of School included authority to lead the school, responsible for the overall operation of the school, provide leadership, vision, and guidance to the administrative staff, faculty, and students, directly supervise the faculty and staff and coordinate the activities of the school organization.
Recently retiring from education, Sharon continues to work in specific educational and athletic areas. She currently resides in Little Rock and presently serves as treasure on the Arkansas Non-Public School Accrediting Association Board, ANSAA.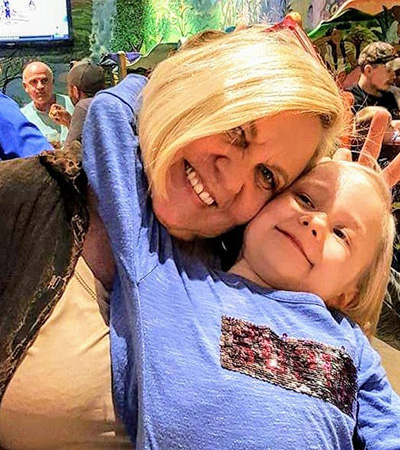 Dixie Phillips
Secretary
Dixie grew up in Stuttgart aspiring to be a race car driver while racing up and down Main street in her GTO. Later she decided that was not to be and she took up golf where she dreamed of golf games filled with long drives, short putts and below par scores.
As a lifelong resident of Stuttgart, Dixie Phillips worked as a data processor at Arkansas Rice Growers (Riceland Foods), owned and operated The Dixie Agency, insurance and real estate and a dance studio. She was co owner of Kinder Harris, Inc. and manager/owner of the Kinder Harris outlet store. She is a member of St Alban Episcopal Church where she serves as LEM (lay eucharist minister), lector and serves on the altar guild.
Dixie is married to Joe O Phillips and has one daughter, Susan Adamson-Ray and her husband, Justin and is the grandmother of the late Asher Brooklyn "Bit" Ray. She has one step daughter Marcia Neal and her husband, Todd and four step grandchildren, Madison, Tanner, Callie and McKenzie Neal.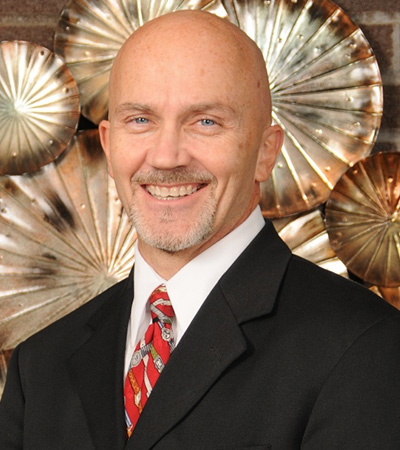 Stanley Smith
Director of Accounting
Mr. Smith is a partner of JSA CPAs, PLLC and has been retained as a Business Appraiser, Economist, Expert Witness and Consultant by Business Owners and Managers, Attorneys, and Financial Institutions, to provide services in three principal disciplines:
Business Appraisal and Enterprise Valuation
Litigation Support
Business Analysis
Financial Forensics
As a Certified Public Accountant, Mr. Smith continues to provide tax planning to individuals and businesses, including succession and exit planning along with the use of international entities for over 35 years.
Mr. Smith is a Certified Business Appraiser, a professional designation awarded by the Institute of Business Appraisers. Only about 350 such designations have been awarded in the U.S., and require proof of extensive business appraisal knowledge, completion of a course of study specified by the Institute, submittal of demonstration appraisal reports to the Qualifications Review Committee, and successful completion of an examination.Mr. Smith was awarded the designation of Certified Business Advisor by the Institute of Business Appraisers in 2005 and Certified Valuation Analyst by the National Association of Certified Valuation Analyst in 2002.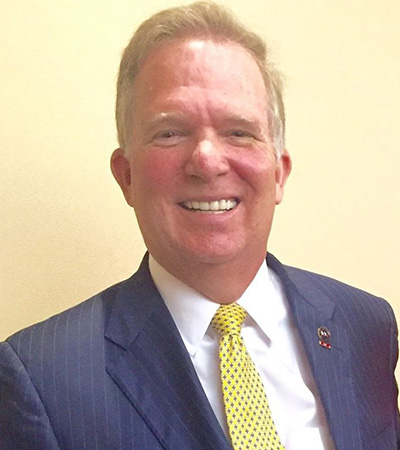 John Edwards
Legal Counsel
John Charles Edwards was born in Pine Bluff, Arkansas, and spent much of his childhood in Bryan, Texas, and rural Lonoke County, Arkansas. He graduated from the University of Central Arkansas and the Bowen School of Law at the University of Arkansas at Little Rock.
Edwards served as an aide to former United States Senator David Pryor of Arkansas, where he was responsible for working with agricultural related issues. In 1996, he was appointed by the Clinton Administration as the Arkansas State Director of USDA Rural Development, the youngest person ever appointed to this post in Arkansas and one of the youngest in the nation. USDA Rural Development is the lead federal agency providing funding for rural housing, businesses, and public drinking water systems. Edwards was recognized by his superiors as having one of the best run offices in that agency. He was noted for finding innovative solutions to infrastructure challenges in communities across the state of Arkansas.
After the end of the Clinton Administration in 2001, Edwards opened his own law practice and also worked extensively in various capacities in the field of water management, especially with the Grand Prairie Irrigation District. His solo law practice would be cut short due to the war in Iraq.
Edwards is a veteran of the Iraq War, and was called to active duty in October of 2003 to serve with the 39th Infantry Brigade of the Arkansas Army National Guard that was attached to the famed 1st Cavalry Division. His first day in Baghdad was almost the last day in his life, narrowly missing being hit in the head by small arms fire as his convoy was ambushed on the infamous Route Irish in Baghdad. Edwards served as the Staff Judge Advocate with an outstanding team of soldiers. He advised commanders on the Law of War and the Rules of Engagement in a very dynamic combat environment. Within months of returning to America in 2005, Edwards was recalled to duty as a member of the first Task Force from the Arkansas National Guard to evacuate stranded people at the Convention Center in New Orleans after Katrina hit in August of 2005. He served in the greater New Orleans area until November of that year. During that time, Edwards led a military inquiry that dispelled many of the rumors regarding the level of violence at the convention center which had been widely reported in the media. He received his commission as a Second Lieutenant in the United States Army Reserve from the ROTC Program at the University of Central Arkansas. He was named a Distinguished Military Graduate, which is limited to the top 5 % of all newly commissioned officers. Edwards concluded his career as a Colonel on December 31, 2012 having served both in the US Army Reserve and the Arkansas Army National Guard. He has been awarded the Bronze Star, the Humanitarian Service Ribbon, the Combat Action Badge, and the Parachutist Badge, among others.
In November of 2008, Edwards was elected to his first term in the Arkansas House of Representatives in what was known as one of the most competitive and cleanest House races Pulaski County has seen in recent years. During the 88th General Assembly, he was assigned by House Speaker Robert Moore to draft and handle the legislation for updating a comprehensive plan of water resources in Arkansas for the first time in decades. He has also authored and passed legislation that has increased the ranking of Arkansas for being a "Veteran Friendly" state for those military veterans seeking to start their own businesses. He was given the "Unsung Hero Award" by Speaker Moore for his efforts in the 88th General Assembly.
Edwards was reelected to a 3rd term in November of 2012. He was nominated by House Speaker Davy Carter to serve as the House Chairman of the Arkansas Legislative Council, which serves as the governing body of the Arkansas General Assembly when it is not in session. He served as a member of the House Agriculture and Education Committees. During the 89th General Assembly in 2013, Edwards wrote and sponsored the legislation that secured the authorization to build a new state veterans home after the one in Little Rock was closed in 2012 due after falling into disrepair. Well known political columnist John Brummett named Edwards one of the top 10 most influential legislators of the Arkansas General Assembly in 2013 for his ability to work with people and get things done. His final term ended in January of 2015 when he was no longer allowed to run for office due to term limits.
Edwards serves as the legal counsel and economic development officer for the Helena-West Helena/Phillips County Port Authority. Known as Helena Harbor, it is one of the newest harbors and industrial parks on the Mississippi River, just over 1 hour south of Memphis, Tennessee. He was voted Citizen of the Year by the members of the Phillips County Chamber of Commerce for his efforts in restoring rail service to Phillips County, Arkansas in 2015. Edwards was named in November of 2017 by Arkansas Business as one of the 200 most influential business leaders in the state.
Edwards is a member of the Board of Directors of Southern Bancorp, a billion dollar bank holding company with banks in Arkansas and Mississippi. He also serves on the board of Southern Bancorp Community Partners, the non-profit entity of the Southern Bancorp family, with the mission of transforming rural communities by creating new opportunities for building wealth for people with limited resources. Edwards previously served on the board of Preserve Arkansas, an organization dedicated to the preservation of historic buildings for future generations in Arkansas and on the Board of Trustees of Quapaw Quarter United Methodist Church. Edwards is a member of the American Legion and the Reserve Officers Association, as well as the National Guard Association of Arkansas.
In his spare time, Edwards enjoys spending time with his family and friends. He enjoys cycling, fishing, preserving historic buildings and studying American history.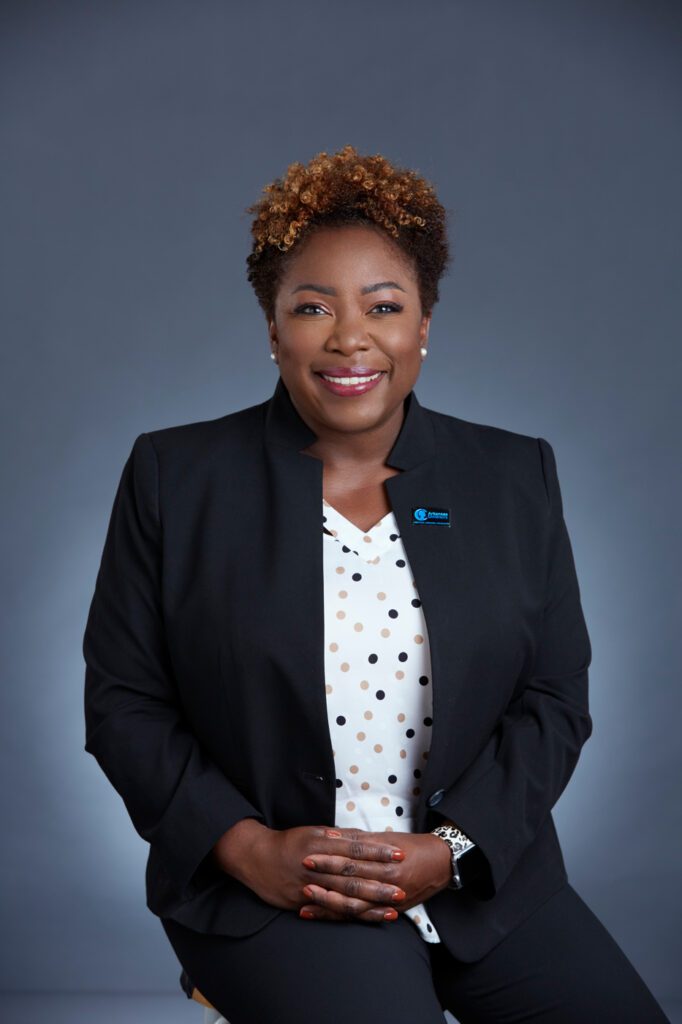 Shannon Hendrix
Member at Large
Shannon Hendrix is the Chief Administrator at Arkansas Children's Northwest in Springdale, AR. She has held several positions at AC over the past 8 years and worked in healthcare for over 20 years. Outside of Arkansas Children's, Shannon sits on the board the Little Rock Zoo and is active in her sorority, Alpha Kappa Alpha Sorority Inc. Shannon received her Bachelor and Master's degree from the University of Central Arkansas and completed her dietetic internship at UAMS. Shannon grew up in Stuttgart. She and her husband Rodney have two children. In her spare time, she enjoys spending time with her family, traveling, and playing tennis.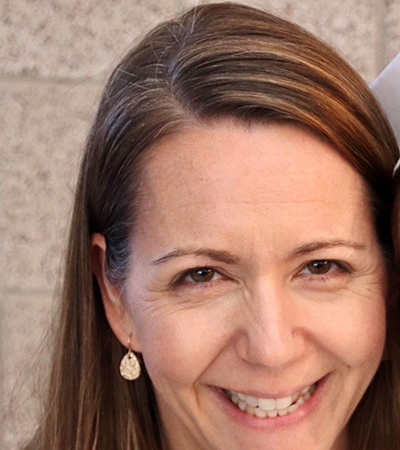 Kelly Steliga
Member at Large
Kelly Steliga grew up living in communities ranging from Stillwater, Minnesota to New Orleans, Louisiana, and several places in between. Kelly attended the University of New Orleans on a collegiate golf scholarship and graduated with a degree in marketing. Kelly has worked in fields including, marketing, advertising, and sales but currently focuses her energy on substitute teaching at The Anthony School, serving on the Anthony School ParentCrew Board, and ceramics. Kelly and her husband Matt have two daughters at The Anthony School and two energetic dogs at home.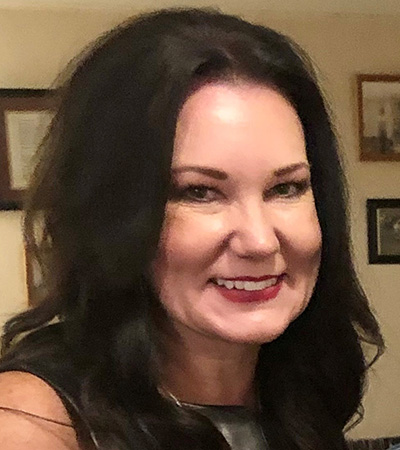 Erika Stone
Member at Large
Erika is a lifelong resident of Stuttgart where she has been employed with the Arkansas County Prosecuting Attorney's Office for 30 years. She and her husband Chris own a trucking company, Rolling Stone Hauling, where she works part time as well. Erika spends as much time as possible on Lake Hamilton but loves the "country life" on the Grand Prairie as well. She and Chris have three children, Gunnar Stone, Harlie Heien and Sada Beth Stone.