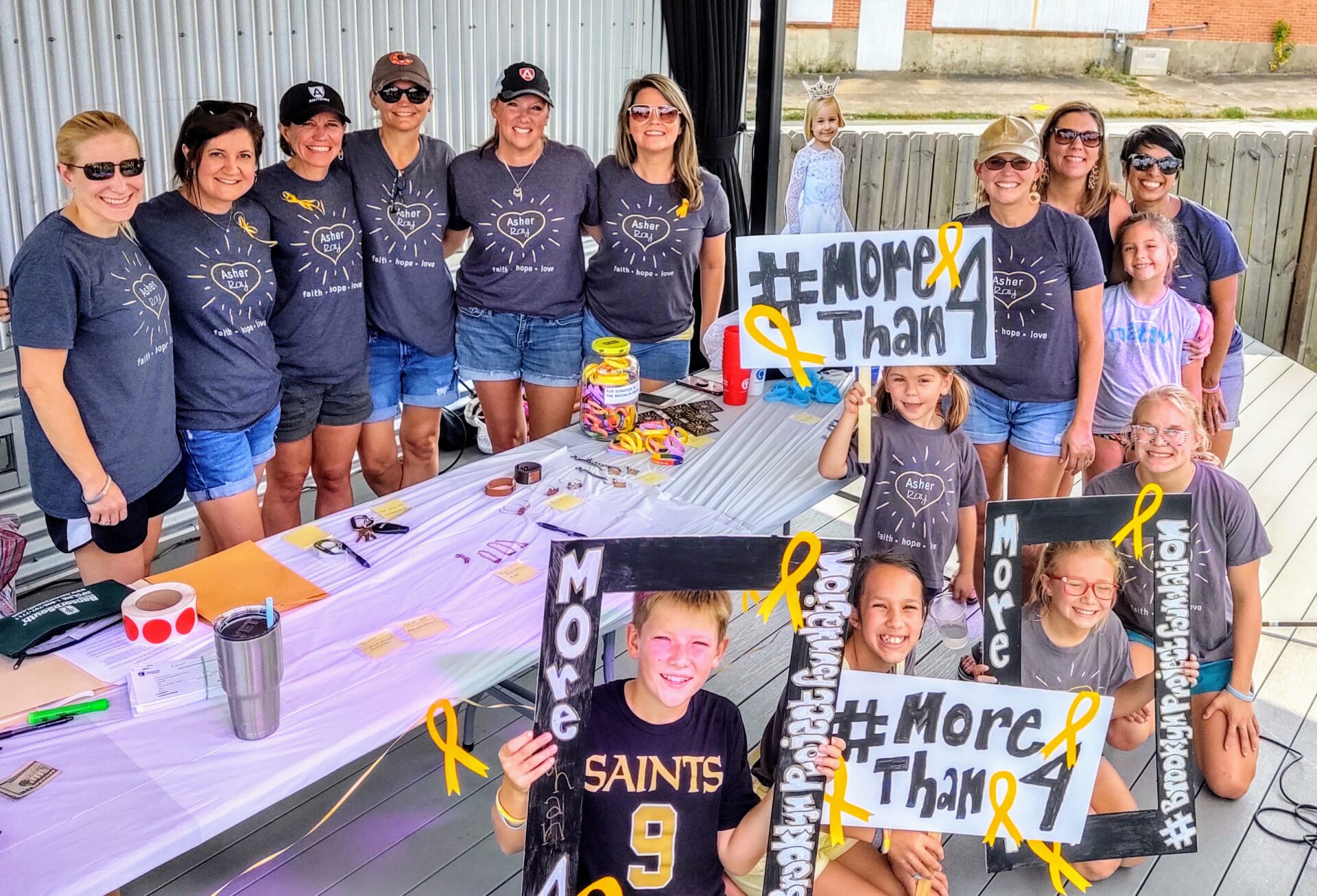 Our Current Events in 2023
February 4th – 3rd Annual Bit's Butt Smoking Blowout in Stuttgart, AR. Smoked pork butts for sale. Limited quantity of hand rubbed and custom slow smoked by the award winning Al McCarver of Three Rivers BBQ.
March 11th – Endure the Dirt Adventure Race with Mini Mudder and 5K Run/Walk – This is a partnership with Personal Pep Rally and The Price Hancock Foundation. The Brooklyn Project has partnered with these two great organizations in this premier event held in Stuttgart Arkansas at the Mack's Prairie Wings location. Come out and experience an adventure mud run and help these 3 local, grass roots organizations raise money to fight cancer.
sign up link: https://www.facebook.com/endurethedirt
March 18th – 2nd Annual Bit's Baubles, Beer and Bunnies at the Social Shop on Main Street in Historic old downtown Stuttgart. The Easter Bunny will be on site for photos. Come out and shop, have a beverage and take in the local scene at the place to be. The incredible Maurie Haley-Alderson will be there with her camera for photos so don't miss out.
March 25th – Bit's Boots and Bridles at Oaklawn Jockey Club in the Pharaoh Room in Hot Springs, AR. Come race the ponies at Oaklawn for a day of fun and excitement. Dress up in your race day attire and show your stuff at the exclusive Jockey Club. Dress code requires a Jacket for the fellas. Jeans are allowed but nothing torn or faded (leave your farm duds at the ranch please).
April TBD – 3rd Annual Bit's Big Bass O'Rama at Westrock Landing on Lake Maumelle. Come out and wet a hook and bring in a lunker for awesome prizes and BBQ from Whole Hog North Little Rock.
April TBD – Kendra Scott event online and in the stores in Little Rock, AR and Rogers, AR locations.
September 8th – Golf tournament at the Stuttgart Country Club. Link to signup coming soon.
Golf
September 9th – Tennis and Baggo tournament at the Stuttgart Country Club.
Tennis
Baggo
October 22nd – Bit's Birthday Event to be determined.
October 31st – 1st Annual Bit's BOO at the Bevels. Vaughn Palmer Historic house on Quapaw Street, Hot Springs National Park, AR. We are going to scare the pants off cancer with this haunted house event. The Vaughn Palmer house is a historic register mansion with ghosts and ghouls galore. Swing by for a trick or treat but beware the tenants down in the old boiler room…..
December TBD – Kendra Scott event online and in the stores in Little Rock, AR and Rogers, AR locations.