Events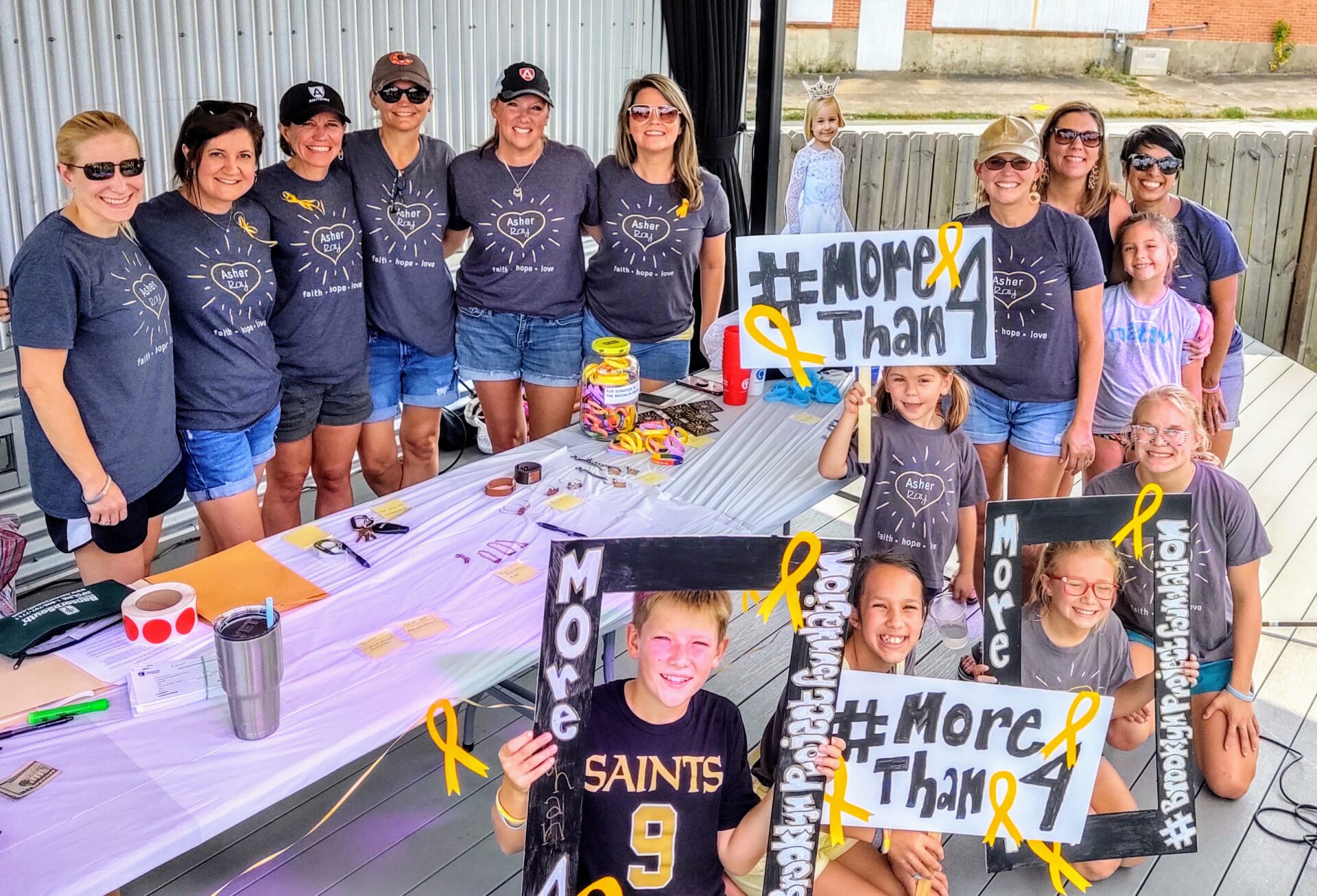 Our Events in 2021
May 1st 2021 – Bit's Big Bass-O-Rama at Lake Maumelle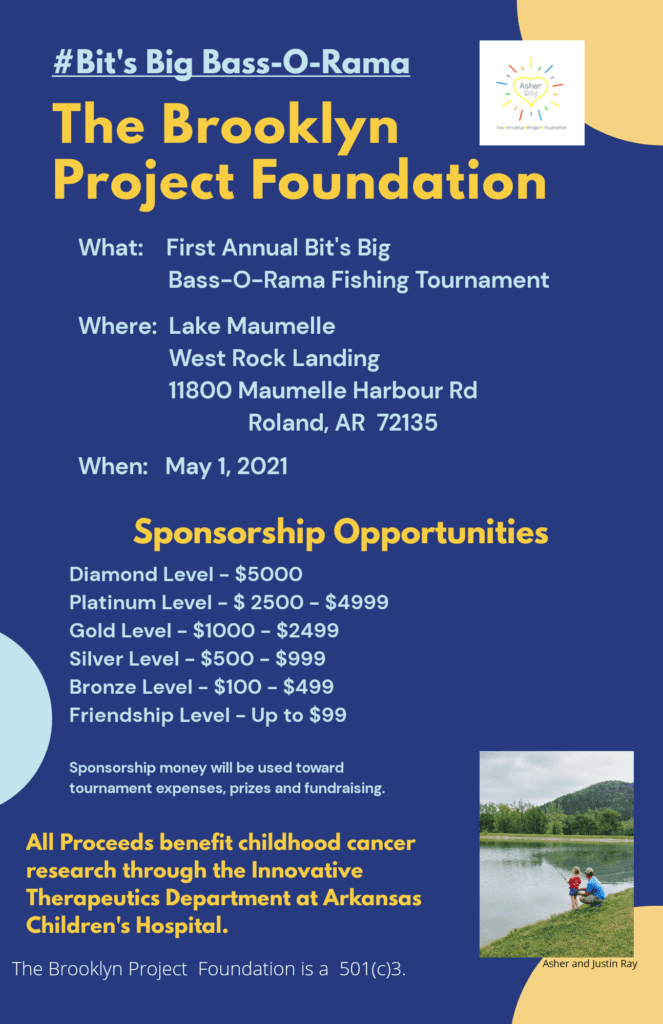 September 10th and 11th Annual Baggo and Golf Tournament at Stuttgart Country Club
September 1-30 – The Brooklyn Project September Challenge.
During Childhood Cancer Awareness Month, challenge yourself and your friends to complete physical activities such as walking, biking, running, swimming, hiking, bowling, yoga, etc. Set your own goals and track your own progress. Use #BPFSeptemberChallenge2021 for post on Facebook and Instagram. Dedicate your activities to someone special or do it in their honor.
October 2021 – Bit's chance drawing for prizes.